Babies In Lockdown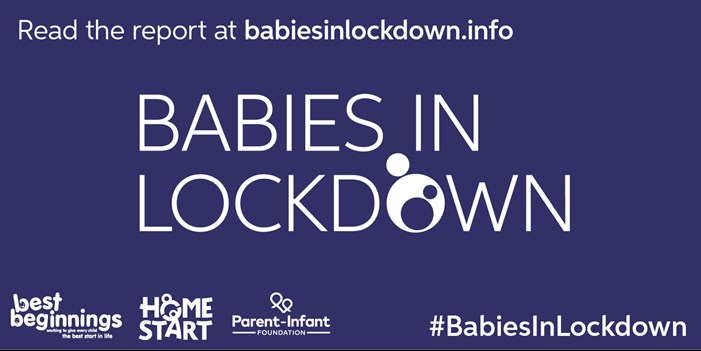 A new report, Babies in Lockdown, has shone a light on the impact of Covid-19 on babies by listening to the voices of 5, 474 expectant and new parents of their experience of lockdown as family support systems were withdrawn.
The large-scale survey found that Covid-19 has exacerbated and illuminated issues such as the gaps in services and care for families during pregnancy and the first few years, as well as the inequalities in early experiences and outcomes. 
7 in 10 pregnant women felt that the changes made as a result of the pandemic were having a negative impact on their unborn child;

25% of parents reported concern about their relationship with their baby during Covid-19 and one third of these parents would like to get help with this;  

7 in 10 parents said their ability to cope with their pregnancy or baby had been impacted as a result of COVID-19.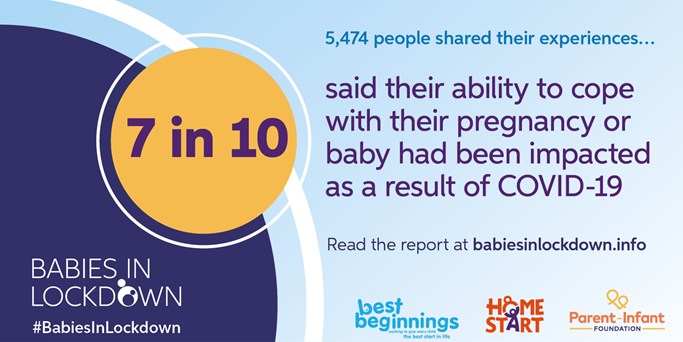 The report also highlighted that parents have been suffering too with 61% of parents reporting significant issues with their mental health. Whereas, only 32% said they are confident they could find help for their mental health if they needed it. This displays the massive disparity we have between demand and supply of care and support for the carers to our youngest children. 
Whilst these are issues that have been intensified by the lockdown, it is clear that these aren't issues that will disappear post-COVID19 and returning to the pre-COVID19 status quo is not good enough either. 
Cattanach fully supports the reports call for significant and sustained investment in core funding to support families from conception to age two and beyond, including in statutory services, charities and community groups. 
Throughout the pandemic our funded partners have risen to the challenge to continue to support families and children, and Cattanach has provided emergency and continuation funding to support them in continuing their important work. Along with 43 other children's organisations Cattanach signed a joint statement as founding members of the First 1,001 Day Movement to call on national and local leaders to address the needs of infants and young children and their families. 
As we move forward and plan to 'build back better', we must ensure that the experiences of infants and babies are central to planning for the future.