Birth Trauma and Infant Mental Health - a Conversation
You are viewing a past event

For Infant Mental Health Awareness Week, we were joined by Dr Rachel Fraser and Prof. Dr Yvonne Kuipers for a conversation on birth trauma and its impact on maternal emotional wellbeing, parent-infant relationship and infant mental health. 
We invited Cattanach grantees and those working in third sector support organisations to join us in discussing what birth trauma is, why it happens, how to spot it, and what you can do to help women, birthing people and families who have experienced it. Presentations were followed by an interactive Q&A on how to use this session to gain a deeper understanding of both birth trauma and infant mental health, and improve your practice with children, parents and families. 
No previous experience or knowledge was necessary, and the session wasn't aimed to enhance or build on specialist knowledge of health clinicians. The focus was on supporting parents rather than the provision of psychological treatments for birth trauma.
Mind the Gap
If you want to be involved in a storytelling activity about women's expectation-reality of birth experience please email Yvonne at y.kuipers@napier.ac.uk
The project is called Mind the Gap. Women are invited to share their experiences about the (mis)match between expectations and the reality of the birth represented/symbolized by an object they choose themselves. Please email me if you want more information or when you want to participate.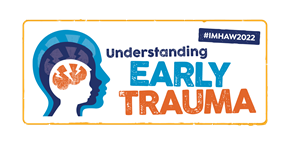 Women's voices about their traumatic experienced birth
This animation was developed, based on interviews with women who had experienced their birth as traumatic, giving voice to these lived experiences.
Back to Events