Part 3: Planning to fundraise post-COVID
Gary Kernahan
Show all blogs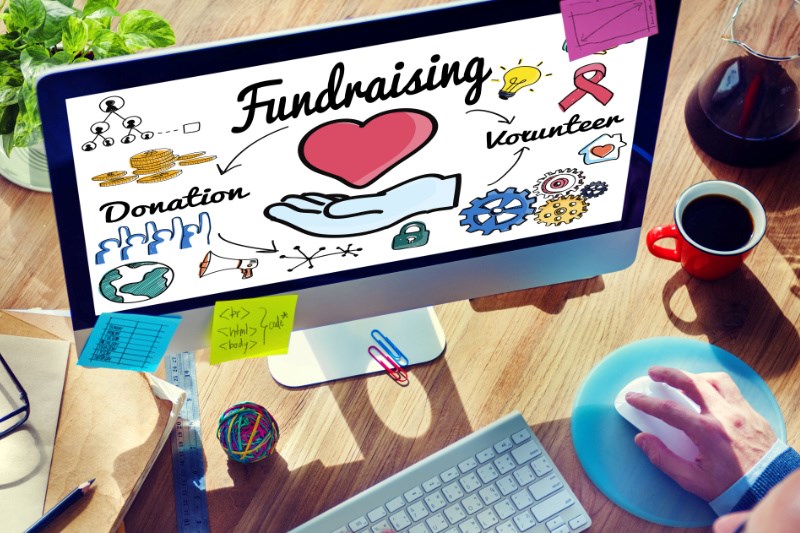 One year ago, we were coming to terms with the outbreak of the COVID 19 pandemic and the first lockdown here in Scotland. Today, the vaccine roll-out appears to be picking up steam and, thankfully, hospital admissions have been falling. 
So far in this blog series, we've looked at the implications of COVID on fundraising and shared some tips on how you can fundraise during the pandemic. In this third, and final part, we turn our attention to planning to fundraise post-COVID.
Here are some things to consider:
 Revisit your strategy 
In the first blog, I argued that organisations with a balanced income portfolio had been best able to ride the storm. Key strategic questions to ask are:
What is your plan to ensure you have a varied, balanced, income generation portfolio? 

Where is your income coming from? 

What other income streams are you in need of developing? 

What investment might need to be made or rediverted?
 Make your case
Michelle Chambers from THINK Consulting Solutions observed that those who have successfully fundraised during the pandemic have demonstrated a clear and immediate need to a receptive audience which in turn has led to some very generous support. 
The impacts of this pandemic will be long-lasting. Show and tell your supporters what the medium-to-longer term implications are for your beneficiaries and how, with their continued support, you'll work to address these issues. 
It is worth noting that overall charitable giving in the UK has been stagnant for many years, the organisations who have grown their income have done so by taking market share from others. So, starting to prepare your case for support and propositions now, so you can move quickly. 
 Relationships and connection will be more important than ever 
People support charities, not fundraising streams. Focus on the people who care about your cause and who want to help. Explore ways that those people can support further by making introductions to people they know, nominating you in their workplaces or within their local communities.
Following this long period of isolation, and with a vaccinated population, we can expect a boom in social gatherings and a desire to attend or participate in events. When you add this to the way communities have connected it gives hope that community and events fundraising will recover. So, charities should prepare for and plan for not only how to steward these supporters but how they can maximise these relationships.
 Donor expectations and motivations will have changed
There are some things that after a year of living in a pandemic and in lockdown we will be keen to put down (I don't ever want to take part in another a family zoom quiz!) and there will be some we'll hold onto. 
The experience of the past year will have changed donors expectations and motivations. Understanding and acting upon the expectations and motivations of your supporters or potential supporters will be key. People are passionate about supporting causes important to them - focus more attention on warm supporters, make people feel great about donating, show them the impact of their support and work to maximise these relationships.
 Partnerships and collaborations will become more common
The scale of the challenges created by the pandemic will be such that it is highly unlikely that individual organisations will be able to solve these on their own. Therefore, a new drive for collaboration is likely – this might be driven by the corporates or charities that might wish to seek out partners to come together to pursue a shared agenda.
 Corporate and high value approached will need to be more targeted
Major donor fundraising in Scotland is generally less well developed than it is South of the Border (higher education fundraising is the exception) and corporate partnerships tend to be more transactional, than transformational. 
Focus from corporates and individual philanthropists may place a greater emphasis on values alignment and on local causes/impact. A personal introduction will be increasingly important and think creatively about how organisations can help (the type of support on offer might change, dependent on how businesses have been affected by the pandemic, with a greater emphasis based on non-financial support).
We'll be feeling the impact of the Coronavirus for a long time.  Emergency appeals will stop, government support will dry up – being sustainable and building a sustainable base will be the challenge. 
Be focused, be clear about your case for support, build an understanding of your (potential) supporters, focus on relationships, consider partnerships and hold onto those innovative approaches and nimble ways of working. 
Show all blogs