Part 2: How to Fundraise During COVID
Gary Kernahan
Show all blogs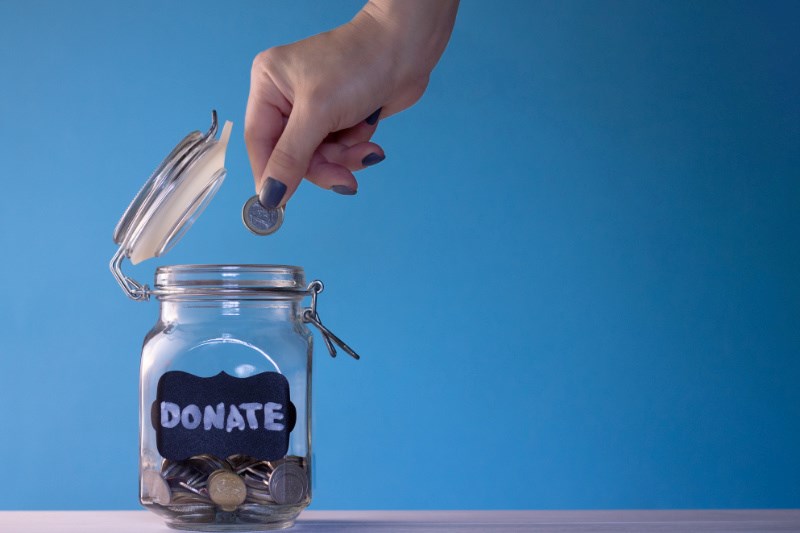 I think it is fair to say that 2021 hasn't started the way that we all hoped. Last year the Coronavirus pandemic caused fundraising to be ripped up and unfortunately, you're probably having to do something similar with this year's plan. 
But don't give up, we've seen that it is possible to fundraise during COVID and we've seen that people want to help. 
Last time we explored the impact that COVID has had on fundraising and in this blog, I've set out some ways on how you can fundraise during COVID.
 Talk to your supporters
Fundraising is all about relationships. Be proactive and clear. Explain what the pandemic means for the people your charity represents (remember this is what will matter most to the donor, not how many staff you've placed on furlough). Tell stories of your beneficiaries and the new, previously unimaginable, needs they are facing and what you'd like to do about it with your supporters help.
Look for ways to showcase your work and use that to engage supporters. Webinars, virtual service visits and online Q&As are just a few things you could do to bring your work to life.
 Make it easy to give 
Have you tested how easy it is to support your charity? THINK Consulting Solutions found that only 14% of people who visited a charities donation page went on to give a gift¹. Why? Technological advances have fundamentally changed consumer behaviour, but charities haven't kept it. 
Online purchases can be made with just a thumbprint, but charities offer a limited amount of payment options and crucially many don't offer the simple, streamlined, experience that people are becoming accustomed to.
 Ask
If you don't ask, you won't get! The opportunity to do a COVID emergency funding appeal has passed but if you are clear about how COVID is impacting the people you represent a focused appeal could still work. Check out this crowdfunder from Children 1st which raised £3,000 in 2 weeks to enable them to provide Resilience Boxes to families.
If you are going to do an appeal, consider:
Who is your audience?
What do they care about?
How can they help?
How can you reach them?
 Apply (quickly!)
Keep a close eye on funding opportunities that might arise. SCVO has set up an excellent information hub that has a section dedicated to funding. 
Moving at pace is critical though. Grant opportunities may have closing dates but it has not been uncommon during this period for funds to close early due to the overwhelming demand or for applications to be reviewed on an ongoing basis which could mean there are no funds left, come the closing date.
Many charitable trusts are focusing on their 'nearest and dearest' so make sure you are talking to your funders and keep them updated.
 Who is on your doorstep?
Do you know what companies operate in the same communities you are in? Many companies will be focusing their support closer to home and on those worse affected by the pandemic which will provide opportunities for some causes but will be bad news for others.
 Piggyback
What other events are taking place which you could piggyback onto? The 2.6 challenge last year raised over £11million for charities. What opportunities could there be for you in 2021? Well, there is the virtual Kiltwalk, the virtual London marathon and landmark days such as Mother's Day and Father's Day which fundraising propositions could be crafted around.
 Innovate
During the first lockdown, we saw a huge amount of innovation from charities which looks set to continue². Have a look at the Rangers Charity Foundation who managed to transform their annual ball and fun run into a virtual offering that raised £84,000!
Creating your own virtual event doesn't need to be expensive, often all you need is the idea and the supporters will figure out the rest. 
To fundraise during COVID you'll need to be nimble and willing to react to this changing environment. You'll need to be clear on the issues that affect the people you represent and what solutions you can offer. You'll need to talk to your supporters and be willing to try some stuff and accept that some of it will work and some of it won't.
Next time, in the third and final part of this blog series, I share some thoughts on the type of planning charities should be doing now to prepare to fundraise in a post-COVID world.
Show all blogs