Part 1: Impact of COVID on Fundraising
Gary Kernahan
Show all blogs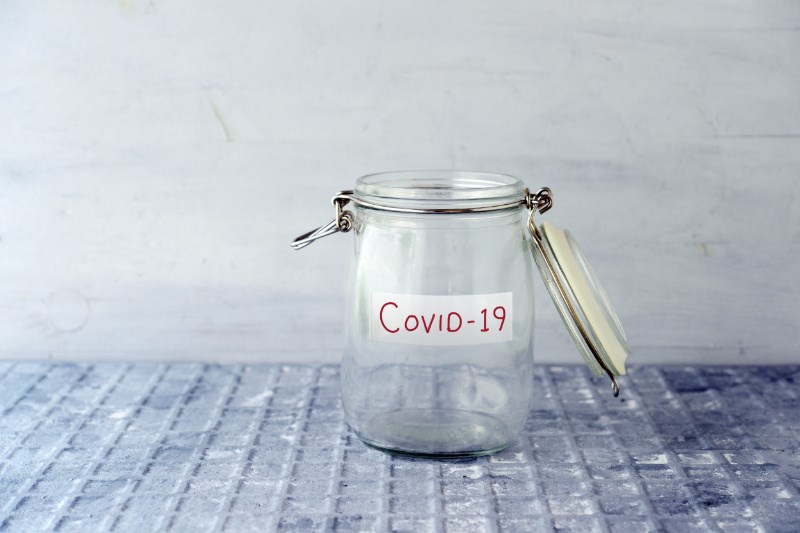 The coronavirus pandemic has had a devastating impact on so many. At a time when the support provided by charities has never been needed more, the income that funds that support has never been more uncertain.
Pro Bono Economics estimate that the UK charity sector has suffered a £10.1billion funding gap in 20/21. Here in Scotland 79% of charities are reporting a decrease in donations and fundraised income, 83% noted a fall in trading income and 29% are seeing a decrease in grant funding¹.
The fundraising market in Scotland is crowded and competitive with c. 24,000 registered charities, the majority of whom are smaller community organisations. More than half of Scottish charities have an income of less than £25,000 and only 19% bring in over £100,000². 
The fundraising mix 
I've felt for a long time that too many Scottish charities are reliant on too few income streams. Broadly speaking there are seven main fundraising streams, each has been affected in some way by the pandemic:
 Trusts and Foundation
Charitable Trusts and Foundations stepped up at the outbreak of the pandemic and made funds available to enable charities to respond to the emerging needs. 
Grants normally provide an important source of sustainable income, however, it is a concern that the accelerated grant-giving seen may cause some difficulties in the medium term. For example, Comic Relief recently announced that their accelerated grant-giving during the pandemic has caused a £27m deficit³.
 Community and events fundraising
Historically community and events fundraising has always been key sources of income for Scottish charities. This income source has probably been affected most by the pandemic; however, charities have found ways to stimulate support via virtual offerings.
The community spirit we've seen throughout the pandemic will help community and events fundraising make a full recovery. That recovery though won't fully happen as long as social distancing is required⁴.
 Major gift fundraising
We have seen many philanthropists make extra, unplanned, gifts to assist with the response to the pandemic. The sources of income and assets that enable individual philanthropists to make significant gifts to the causes they care about may have been affected by the pandemic. 
 Legacies
For some organisations, gifts left in wills can contribute up to 50% of their voluntary income. The value of these income sources has been largely unaffected by the pandemic (income from this source is actually expected to grow in the coming years), what we have seen is the probate services slowing down leading to delays with notifications and income being received by charities which are causing short-term cash flow concerns.
 Individual giving
Many charities expected large scale cancellations of regular individual donations which, thankfully, turned out not to be the case. In fact, many individuals have been more generous and increased the value of their regular gift or made additional cash donations via emergency and Christmas appeals. 
One of the major challenges for charities will be the inability to recruit new donors to any scale, so whilst donor attrition may not have been to the level many feared the reality is charities will have fewer regular donors in 2021 than they did at the start of 2020. 
 Corporate giving
A significant amount of charitable giving from companies happens via employee fundraising and customer donations, neither of which have been happening at any meaningful scale in the past year and that's unlikely to change in 2021. What we have seen is companies extending partnerships with the charities they currently support, and special COVID response schemes being set up to support people in the communities they operate in.
In conclusion, every fundraising stream has been affected by this terrible pandemic – some more than others. 
Those organisations with balanced income portfolios have been able to ride the storm. A balanced and diverse income generation portfolio, with appropriate investment, is the most effective way to mitigate risk.
This blog is the first in a series looking starting by looking at the impact of COVID on fundraising. Next time we'll explore how to fundraise during COVID.
In the meantime, we'd like to hear how has the pandemic affected your income generation for your organisation? If we can help you consider the strategic implications, then please do get in touch.
Show all blogs