International Women's Day - Saheliya
Show all blogs
In Celebration of International Women's Day this week, we have a blog from Saheliya - one of our amazing grantees who have a specific focus on BME women. Here's their blog on 'Women Supporting Women'.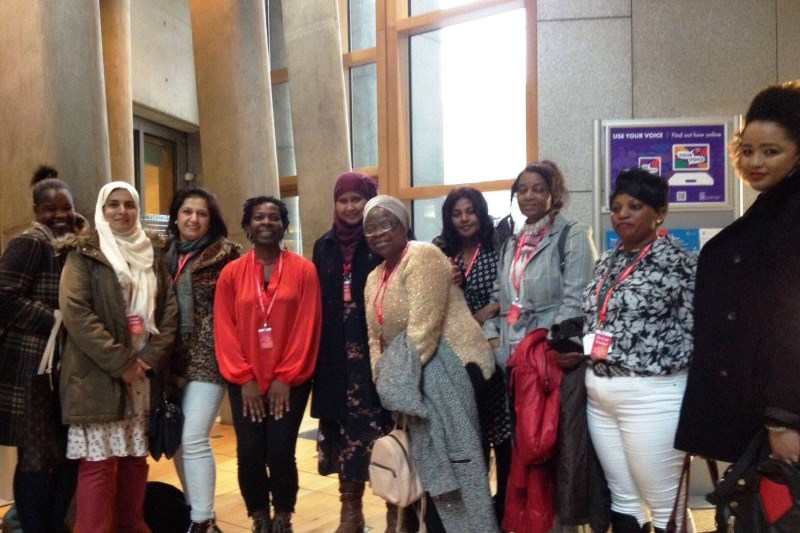 Women Supporting Women
Saheliya is a specialist mental health organisation for Black, and Minority Ethnic women (12+) in Edinburgh, Glasgow, and other parts of Scotland with lived experience of gendered abuse, and difficulties accessing mainstream services. We promote mental well-being by combating the effects of abuse, reducing the stigma of mental illness, and building integration, through practical, emotional and therapeutic support, advocacy in 14 languages, and group activities.
Many of our staff are ex-service users, nearly all are from the communities we serve; we all have an understanding of how race, gender and culture affect the mental well-being of BAME women; many of us have lived experience of the problems our service users face.
This has been an extremely challenging year for the charity and the women we work with. Our staff have been creative, adaptive and extremely flexible in supporting women, many in desperate situations, throughout the Covid period. We are happy to say that we have managed to move almost all of our services, and learning/groups from face to face to phone, WhatsApp video, and online, only dealing with the most critical situations in person. There are still some barriers, such as access to IT, and we continue to work hard to solve these issues.
Here are just a few examples of how we have shaped our services to support over 1300 women and young women throughout this extremely challenging period;
Moved our one to one support and counselling services to be done on the phone and WhatsApp video. We have regularly contacted all the women and young women we work with to be sure of their safety and well-being.

We have changed some of our group support such as our Parenting for Safety and Well-being programme to one-to-one activities via WhatsApp. Our jogging group, in partnership with Jog Scotland, focused on exercise and wellbeing and this achievement was recently recognised through winning the Scottish Women In Sport Community Award.

We have created emergency funding to provide phone/WiFi top-ups and created a laptop lending library to enable women to access classes and groups.

We have delivered over 300 activity boxes to children in Edinburgh and Glasgow. 

We have attended numerous remote meetings with external organisations, politicians and other decision-makers to highlight the specific issues our service users are facing.

We have worked closely with our funders and partners to make sure we can continue to provide our wrap-around services through new challenges and risks. 
Our services are needed now more than ever!
We really appreciate, value, and respect our wonderful staff and volunteers who continue to work over and above all expectations supporting women and young women. We are thankful to our funders, partners and individual donors who believe in the work we do. Most importantly we are inspired by the resilience of the women we support and the trust they have in us to advocate on their behalf.
Show all blogs