Apple and Honey Nightingale Intergenerational Blog
Show all blogs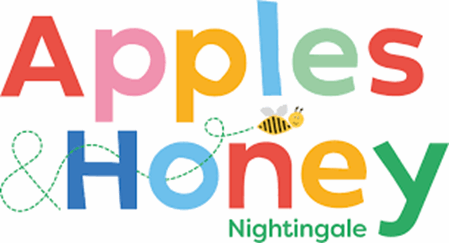 "

It's one of my biggest pleasures here, in the home. Getting to know the children is an absolute joy and now I feel as though they are part of my family."
If I could have put words into Fay's mouth, I couldn't have put it better myself. The relationships that have been formed and flourished since Apples and Honey Nightingale Nursery opened in the grounds of Nightingale House Care Home in South London have transformed the lives of both the children and the residents. Fay, who has no children of her own, now has an abundance of adopted great-grandchildren who love her as much as she adores them. And with the children come parents and siblings and what had been a Home for the Aged has become a community hub, a hive or intergenerational busyness.
Living in a very fragmented world, the impact of the many recent intergenerational initiatives in the UK has been life-changing for many. Old-timers share their life experiences with the young, they have time to listen to the children when so many parents are too busy, they see movement all around them and are challenged to be active and keep up with their little friends. And what better way can there be to alleviate loneliness, isolation and lack of purpose in one's life?
The nursery reserves place for the children of the care staff which helps the home to retain their experienced staff after childbirth. It's a great way to deepen the bond between carer and cared for, sharing these intergenerational family experiences together.
Nightingale Hammerson sends out regular newsletters to keep the relatives of their residents in the loop and the relief many have expressed knowing that their loved ones are having such varied and interesting programmes with people of all ages, like a normal community. We paint, garden, sing, exercise, celebrate and commiserate together. We have outings, tea parties, storytime and concerts and, just this week, we extracted the honey from our very own beehives, and it was delicious!
Apples and Honey Nightingale opened in 2017 with the express purpose of developing a programme of meaningful daily intergenerational engagements with residents across the home. The activities aim to be of equal benefit for all the stakeholders and are differentiated to be appropriate and accessible for the participants, whatever their physical and cognitive capabilities. The therapeutic and developmental benefits have been amazing, and, through observations and assessments, we are able to develop and personalise the programme and measure the benefits for all involved.
I am hoping to launch a Certificate in Intergenerational Care and Education in January 2022 to encourage social care and education settings to prioritise training in developing and delivering intergenerational programmes, led by qualified staff.
There are some amazing people working in the Intergenerational field, supporting each other and helping to expand the Intergenerational movement.
It's vitally important that the concept of developing meaningful and dynamic relationships across the generations is embraced both locally and nationally. It can transform society and help us to live in a socially cohesive, mutually supportive country, with dignity.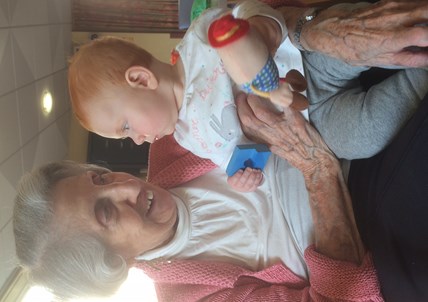 'Do you want to come to my birthday party?' a 4-year-old asked his 88-year-old friend. And the response? "Oh, Yes, Please!"
Show all blogs