A World in a Book
As World Book Day approaches, one of our grantees, Craigmillar Literacy Trust shared their thoughts on the importance of books and their role in how they can shape such important traits such as empathy, connection and resilience.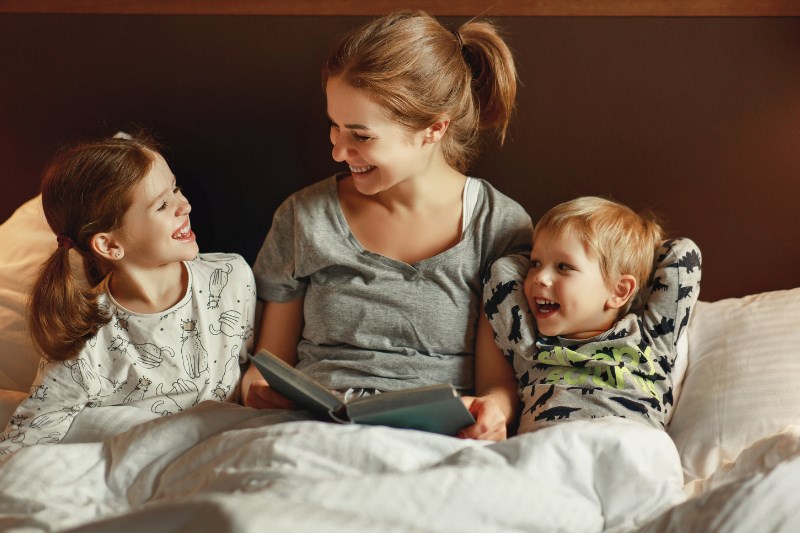 As World Book Day approaches I want to share a wonderful quote I recently read from Scottish writer Ali Smith "Books mean all possibilities. They mean moving out of yourself, losing yourself, dying of thirst and living to your full. They mean everything".
What a wonderful tribute to books. All possibilities. Everything. Moving out of yourself. The books that have made the most impact on me in my life have done exactly this. They have moved me out of myself and into another world I could not imagine existed. In that movement, there has been growth and in that growth has come self-awareness. The books that have moved me out of myself have also taught me more about myself. I love this about reading. The opportunity it gives me, for deeper understanding, deeper connection, deeper resonance with the world and other people.
One of my earliest memories of experiencing this was when I picked up a book in my local library. I hadn't heard of this book before. I think I was attracted to it by the title In Search of Coffee Mountains by Elin Toona Gottschalk. It tells the story of a young Estonian refugee Katrin, displaced after the Second World War and living in a series of camps; longing for a permanent home. 
I remember the feeling I had reading the book and the feeling I was left with when I finished it. It's a hard one to explain but one I have felt many times since. A feeling of sadness and loss yet exhilaration too. Like parting with a good friend with whom we have had a great time and are sorry to see go. But good books like good friends never leave us. Through books and reading as through friendship, we develop empathy, connection and resilience. 
This personal growth is so important and one of the reasons why I love reading to my son at bedtime. I recently realised that the books I have read the most times in my life are books I first read myself as a child, then to my older son and now to my youngest son. Books like Treasure Island and The Witches. I love the space that reading gives me and my son to talk about things, the actions of certain characters, the feelings they might have, the connection between their experience and my son's experience. It is good for our relationship. If there is one thing I want for my son to experience from reading it is this; to learn more about his own inner world of thoughts and feelings while at the same time developing a curiosity about experiences and worlds different from his own.
This journey with books can start from the very beginning. It is never too early to start the exploration of self and the world. Cuddling up together and sharing stories is a beautiful journey for a parents/carer and baby to embark on. A wonderful space for their relationship to grow. The first book we gift to families as part of the Craigmillar Books for Babies project is when babies are 10 days old. It is a lovely book, soft crinkly pages, simple black and white images and a mirror so they can see themselves and their world in a book. 
Kara Whelan - Craigmillar Literacy Trust