A chat with our new Chair Steve Murray
Early Questions: A chat with our new Chair Steve Murray
We are delighted to welcome Steve Murray as our new Chair here at Cattanach, who is taking over from Alastair Wilson. Steve has been a Trustee with us since 2013, and some of you may know him already. But what are his hopes and plans as Cattanach Chair? Team Cattanach has asked Steve five questions about his passion for the Early Years and his vision for Cattanach.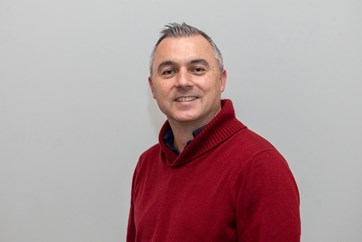 Team Cattanach: Steve, it is wonderful to welcome you as new Chair! What motivated you to first become a Trustee of Cattanach, and now our Chair?
Steve: The focus on children early years really struck me and the science behind that. It also strongly mirrored what I had seen growing up in the North East of England where some of the impact of negative experiences in peoples early years then negatively impacted their ability to engage in later life.
 Team Cattanach: What experience stood out most for your over the last years on the Cattanach Board?
Steve: That's a tough one as there are so many. The recent experience where we have made additional funds available given everything that's happening in COVID struck me as how Cattanach can move quickly to support people. But its been seeing the work that the charities we work with on the ground that stays with me most and peoples commitment to making a difference to children's lives. Inspirational and moving.
 Team Cattanach: What are the three most important things you would like to see Cattanach achieve in 2021?
Steve: To be adaptable to this extraordinary environment we are in. To continue to develop deeper relationships with partners and other bodies that are looking at early years – we are stronger working to together than apart. And continue to get funding into grass roots organisations – they need our support more than ever.
 Team Cattanach: And in the long-term? What is your vision for Cattanach?
Steve: To ensure we continue to do everything we can to support children in their early years and hopefully supporting some really innovation approaches to some of the issues children are facing. I think our vision is the same but how we do this will undoubtably changes as the last year has certainly taught us all.

 Team Cattanach: If there was one thing you could share with every newborn child in Scotland, whether it is something tangible or intangible, what would it be?
Steve: Love and hugs. Love is one of our values at Cattanach and we see the huge difference this makes to early years children when they receive love, care, hugs from parents, family and other carers. Everything we do is focused on helping that happen.