A 400 Mile Commute
By Amy Baker
Show all blogs
Learning Lessons From My Time at Cattanach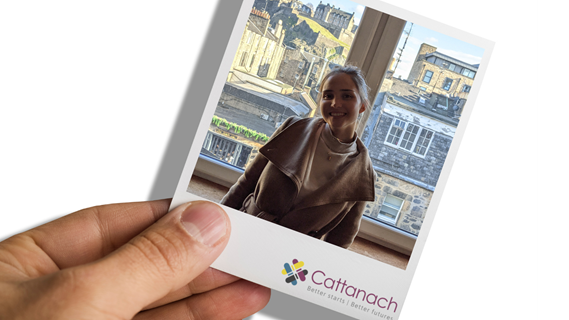 COVID-19 has brought a huge change to everyone's way of working. At Cattanach, we know this all too well. My colleague Jemma and I have joined the organisation and been trained by our wonderful and ever-supportive Chief Executive, Sophie, all through a computer screen.
However, when I describe my situation, even in a time when working norms seem to have transformed overnight, people are often shocked. For the more than six months I've been at Cattanach, I've been living in a different country. Inspired by my colleague, Jemma's, wonderful blog on her remote-working experience, I'd like to share with you some of what I've learned from my 'international' working experience brought about by COVID-19:
 There are ways to keep yourself in the loop with the country you work in, even if you're not physically there. 
Joining as Policy & Research Officer at a charity based in Scotland from the South of England was a challenge. When you spend your days getting to grips with the Scottish policy landscape (and its relation to the early years), it adds to the confusion when you turn on the TV to South Today. I quickly relocated all my news notifications for Scotland, and haven't looked back since!
 Seeing a new political landscape with 'fresh eyes' isn't always a bad thing.
Whilst I had experience researching the influence of policy on children's lives, this had always been a bit England-centric. When I joined Cattanach, I was lucky enough to provide research assistance to the highly talented Dr. Katherine Trebeck for her Being Bold- Wellbeing Budgets for Children report. I was tasked with providing background research on the policy landscape for children and young people in Scotland. This entailed a few silly questions at the start like 'What's a Children's Hearing?' or 'Who is GIRFEC?'- thank you so much for your patience, Katherine! However, being a novice to the subject did force me to be thorough, and the reduced subjectivity that comes with distance allowed me to reflect critically on policy in a way I might not be able to in England.
 Long-distance love really does exist!
Love is one of Cattanach's values, and despite being nearly 400 miles away from my team, I felt it from the moment I joined. From virtual check-ins with each other over Zoom, and little gifts through the post from our amazing Chief Executive, Sophie, I feel honoured to be part of a team that cares so much about each other. I really try to reflect this culture of love in everything I do for Cattanach, from my work in policy at the systemic scale to the relationships I have built with our amazing grantees, at the grassroots of early years work in Scotland.
 Although we've adapted, we should never forget the value of the place.
During my first six months of working for Cattanach, I never got the chance to visit Scotland. Although I had gotten to know my colleagues over Zoom, I had never met them in person. Finally, just over a week ago, I stepped off an aeroplane, beaming to finally be able to visit Scotland. Although it felt like I had already met them, being welcomed by the Cattanach team in person after so long was truly special. I've coped with the distance during the pandemic, but I'm also delighted to be moving up to Edinburgh as soon as I can. Most of all, I look forward to visiting the wonderful organisations across Scotland supported by Cattanach, to see for myself the life-changing impact they have on Scotland's youngest children.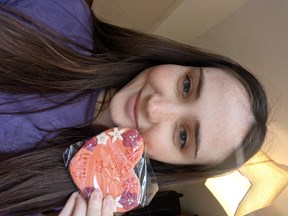 A gift from my amazing manager, Sophie, after I finished my first big project.
Show all blogs