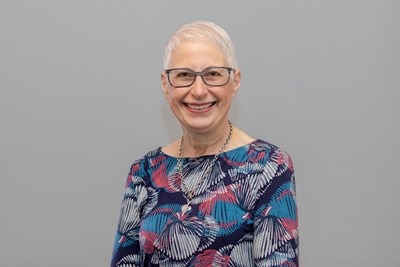 Passionate about making a positive difference for those who need some support through their difficulties and also interested in developing and growing organisations, Rhoda Reid has  been involved for over 35 years in the voluntary sector, gaining experience in leadership, counselling and events organising.
Currently Chief Executive with COVEY BEFRIENDING, leading this charity since 2006, giving support to vulnerable young people and their families, she has seen the difference of being truly values-based, having built  a committed and cohesive team through living and breathing the organisation's values.
Previous roles have included coordinating a mentoring programme, developing and delivering training and coordinating a national charity. Rhoda enjoys learning and loves nothing better than perusing the latest leadership book and getting out in the fresh air; regular jogging and hill walking recharges her batteries. Her growing brood of grandchildren also keeps her on her toes.