Sophie Flemig
Chief Executive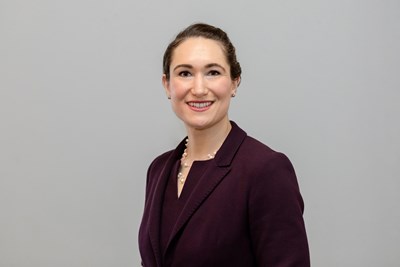 Dr Sophie Flemig joined Cattanach in 2019 as Chief Executive. Her passion is supporting families holistically and she is particularly excited about Cattanach's work around attachment and a healthy, happy early childhood. Before joining Cattanach, Sophie was guiding legislative reform in her role as Director of Public Policy in the legal sector and working across early years, children's and family services as an impact-driven academic. Sophie has also worked as a management consultant specialising in change management and digitalisation projects, and has advised global Fortune 100 companies and governments across Europe.
She holds a BA and M.Phil from Brasenose College, University of Oxford, as well as an LLB from the University of London and a PhD from the University of Toronto. To strengthen Cattanach's Early Years expertise, she is currently completing an MSc in Education: Early Childhood Practice and Froebel at the Moray House School of Education, University of Edinburgh.
Outside of work, Sophie has several public appointments, enjoys spinning and the gym, and loves spending time with her daughter and husband, doing anything from baking to visiting the rhinos at Edinburgh Zoo.
sophie@cattanach.org.uk