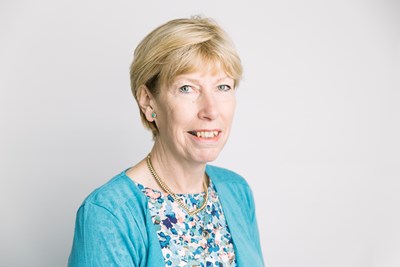 Patricia trained as a Paediatrician at Edinburgh University specialising in neuro-developmental assessment. She contributed to the development of the Early Years Birth –Three publications.
Her previous role in NHS Lothian was the development and organisation of Learning Disability Services for children and young people. She acted in an advisory capacity in the development of the ASN (Additional Support Needs) Legislation and has a continuing interest in its development and implementation. She established, and was the Clinical Lead for, the CEN NMCN (National Care Network in Scotland for Children with Exceptional Health Care Needs).
She is a previous Chair of the Scottish Association of Community Child Health and current President –elect of the Scottish Paediatric Society.
For the past 5 years Patricia has led the consultation process resulting in the launch of the Scottish Government's  Diagnostic Pathway for Children with FASD ( Fetal Alcohol Spectrum Disorder).This is one of a number of Scottish Government initiatives in relation to FASD. She was co-Chair of the SIGN (Scottish Intercollegiate Guideline Network) FASD Diagnosis Guideline Group which published the first UK Guideline for the care of Children and Young People exposed prenatally to alcohol, published by Health Improvement Scotland in January 2019.
She was a member of the Children's and Young People's Mental Health Task force.